Our team
Our team is the backbone of our practice. Our veterinarians, technicians, and support staff share a passion for animals and are committed to providing the highest standard of care for you and your pet.
Share our commitment to animals?
Dr. Valerie Rose
Dr. Rose graduated from The Ohio State University College of Veterinary Medicine in 2015. Originally from California, she moved back after completing her degree and has been working in the Bay Area ever since. She has a special interest in feline medicine and loves all things cats. When not working, she likes to relax at home and hang out with her mini Australian shepherd, Riley.
Dr. Angela Nguyen
A Bay Area native, Dr. Nguyen has been practicing veterinary medicine since 2014. She received a Bachelor's degree in Biology at the University of California Irvine. She then studied veterinary medicine at Ross University and completed her clinical training at Colorado State University. Her interests include dermatology, dentistry, and preventative care. Outside of work, she enjoys rock climbing, cooking, traveling, and spending time with her dog Lexi.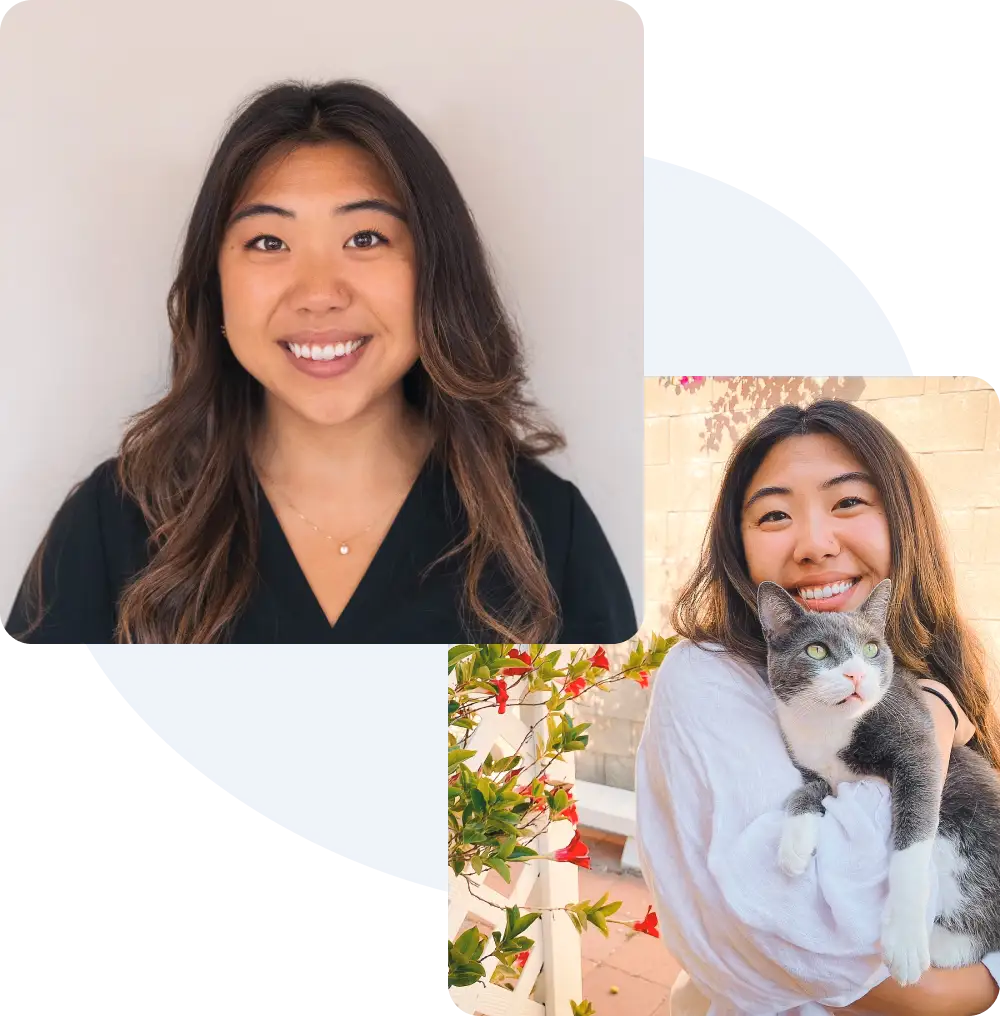 Dr. Annie Ro
Dr. Ro received her Bachelor's degree in Marine Biology at the University of California Los Angeles. She went on to complete her veterinary training at the University of California Davis where she fell in love with Northern California. Her interests include fear free veterinary care and surgery, and she has a special place in her heart for cats. In her free time, she likes to hike, travel, relax on the beach, and spend time with her cat Matty.